Everything You Need To Know About Baby Wipes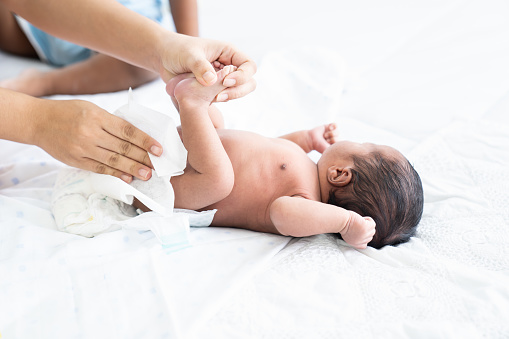 When you have a baby, you can't live without wipes! However, baby wipes are frequently overlooked on the pre-baby shopping list! It is only after your baby arrives and soils his diaper every few hours that you realize you must always have wipes on hand!
One might think that selecting and using baby wipes is a no-brainer, but we're here to tell you that there are a few things to consider when purchasing and using wipes for your baby. You can also check out the best baby wipes for newborn malaysia here.
Here are some of the most asked questions by parents regarding the use of baby wipes on their newborn babies. Hope this will answer all of your doubts.
What should you look for in baby wipes?
It's natural to be perplexed by the variety of baby wipe styles and brands available. When shopping for baby wipes, you'll find scented, unscented, thick, extra-thick, hypoallergenic, and other options.
So, how do you make your decision? Easy! Consider your baby's sensitive skin. If your child has extremely sensitive skin, you should choose unscented wipes because added fragrance can irritate some babies' skin. When purchasing baby wipes, you should also consider the ingredients. It is always preferable to choose wipes with fewer ingredients because they are better for a baby's skin.
How often should you use baby wipes on your baby?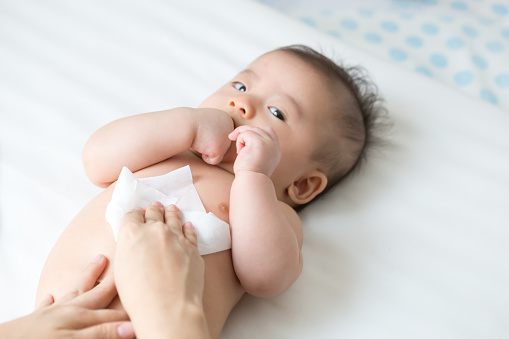 After each diaper change, wipe your baby's diaper area with baby wipes. However, if you know that baby wipes will be a regular part of your baby's diaper changing routine, choose something as natural as possible. Nobody wants to put chemicals on their baby's skin! Babies need at least 8-10 diaper changes per day (yes, that's a lot of diapers), and each diaper change will require 1-2 wipes, so keep the keyword in mind, natural.
What ingredients should be avoided when choosing baby wipes?
You should avoid purchasing wipes containing harsh additives and other undesirable ingredients. Wipes containing harmful ingredients like parabens (or any ingredient ending in paraben: ethyl paraben, methylparaben, or propylparaben), sodium benzoate, polysorbate 20, sulphates, phthalates, and the like should be avoided because they may cause an allergic reaction. Ideally, you should look for wipes that contain the fewest ingredients.
What ingredients should you look for in baby wipes?
Your natural instinct as a parent is to protect your child. So, when shopping for baby skincare products, look for those made with the safest and most natural ingredients. Think gentle and natural when choosing baby wipes, and you'll find the best one. Because of their soft cotton material, these wipes are ideal for use on a baby's sensitive skin. These fragrance-free wipes contain no harsh ingredients and are an excellent choice for those early mornings!
Is it okay to use baby wipes on your baby's sensitive skin?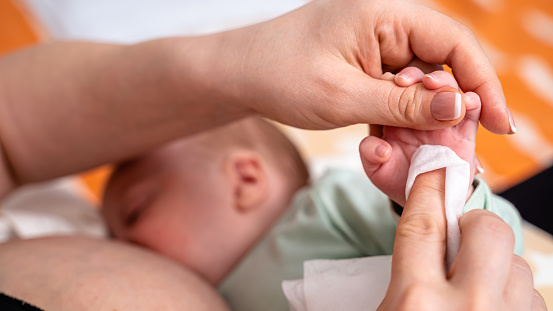 Because newborns have sensitive skin, you can't use just anything on them: they require gentle skincare products. Baby wipes can be used on your child's sensitive skin as long as they are unscented and do not contain alcohol or other harmful ingredients.